Connect in a Group
---
Starting Point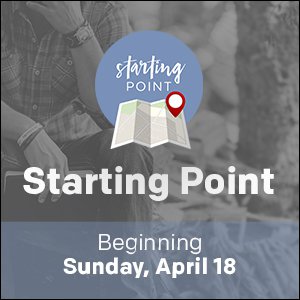 What: Starting Point Groups are great for anyone getting started at Black Rock or curious about God, Jesus, the Bible, or Christianity. Explore faith and form relationships with others on a similar quest during these 10 weekly sessions in a conversational group setting. Whether you want to know more about Jesus, the validity of Scripture, evil and suffering, or another topic, no question is off-limits!
When: 10:00 AM on Sunday mornings in-person
Questions? spurdy@blackrock.org
---
Living Free Support Groups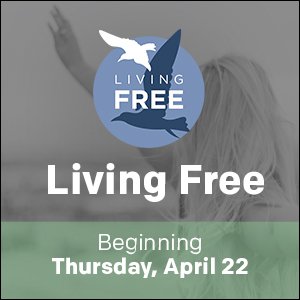 What: Jesus invites us to experience positive life change beyond what we can even imagine, but too often we are held back by unresolved pain and scars from things like grief, divorce, addiction, and other issues in our lives. It takes courage, yet help is available when we're ready to take a bold step forward. Black Rock's Living Free Groups provide a safe place where you can discover healing, hope, and support.
When: Thursday evenings at 7:00 PM
Where: Group leaders will share on-site and online meeting options
Questions? care@blackrock.org
---
Sermon Discussion Groups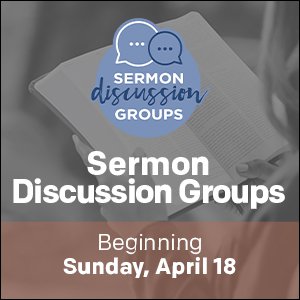 Beginning Sunday, April 18
What: Over the past year, we've seen how impactful discussing the Sunday sermon right after we hear it can be. We're launching a Sermon Discussion Group that will meet for 30 minutes starting 10 minutes after the end of each service. If you're interested, please let us know you're coming by filling out the form below, but no reservation is required so you can jump in at any time!
When: Sunday mornings in-person in the Gathering Room
Questions? spurdy@blackrock.org