Ownership
OWNERSHIP is not the final step of our spiritual growth process, but rather a mark of your maturity as a Christ-follower. This step is in addition to weekly worship, community involvement and regular serving at Black Rock Church. At this stage you should be "owning" your own growth and inviting others into the process.
This may involve attending a seminar, deeper Bible Study, going on a mission trip, attending a conference, participation in a local outreach, evangelism, discipleship etc. Check below for current Ownership opportunities.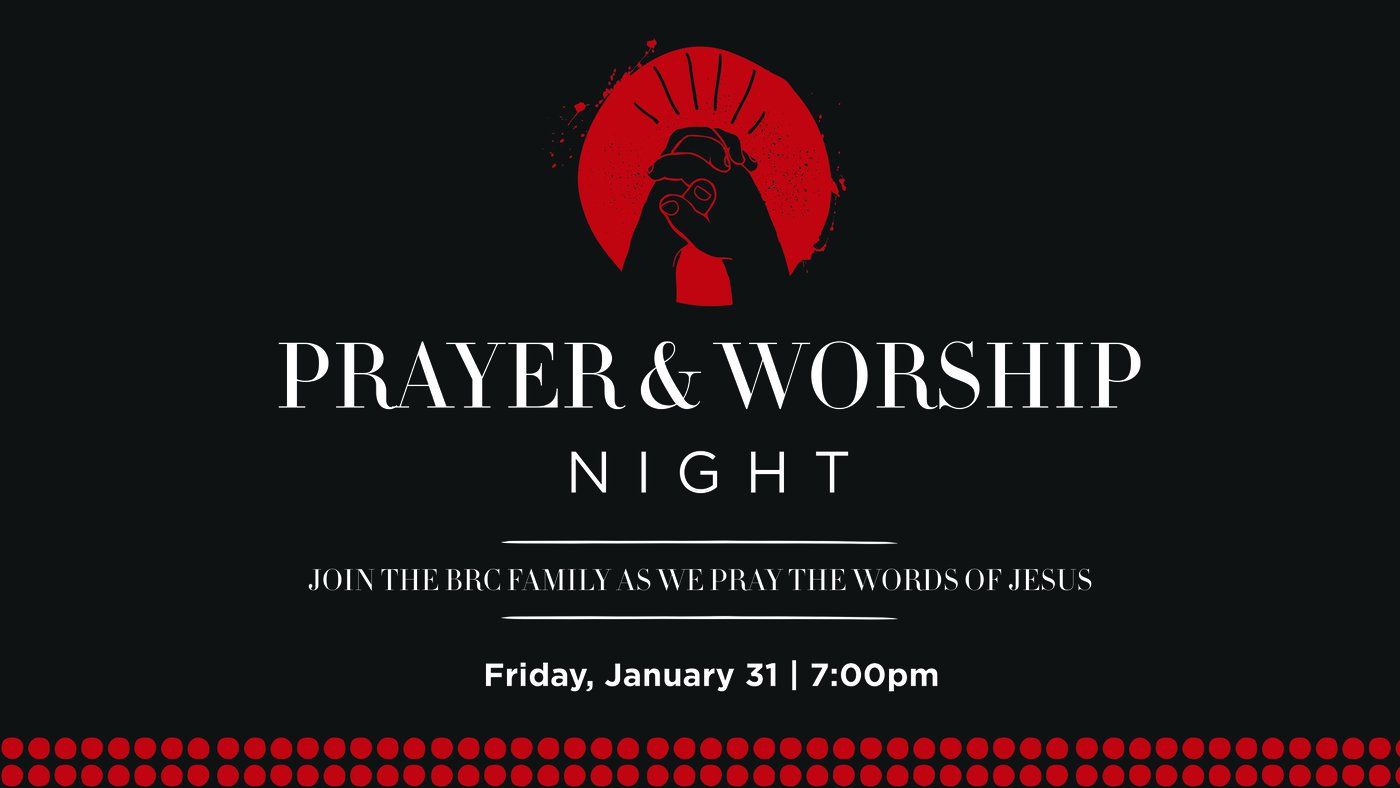 Prayer & Worship Night | Friday January 31 | 7:00 PM
PRAYER & WORSHIP NIGHT | Friday January 31 | 7:00 PM
Join many in the Black Rock Church family as we come together, Friday January 31 at 7:00 pm in the Gathering Room, for an evening of prayer and worship. In preparation for the February Red Letter Challenge, the evening will focus on Praying the Words of Jesus. In an atmosphere of moving worship, breakthroughs can take place as heavy loads are lifted! Come expecting God to move in your life!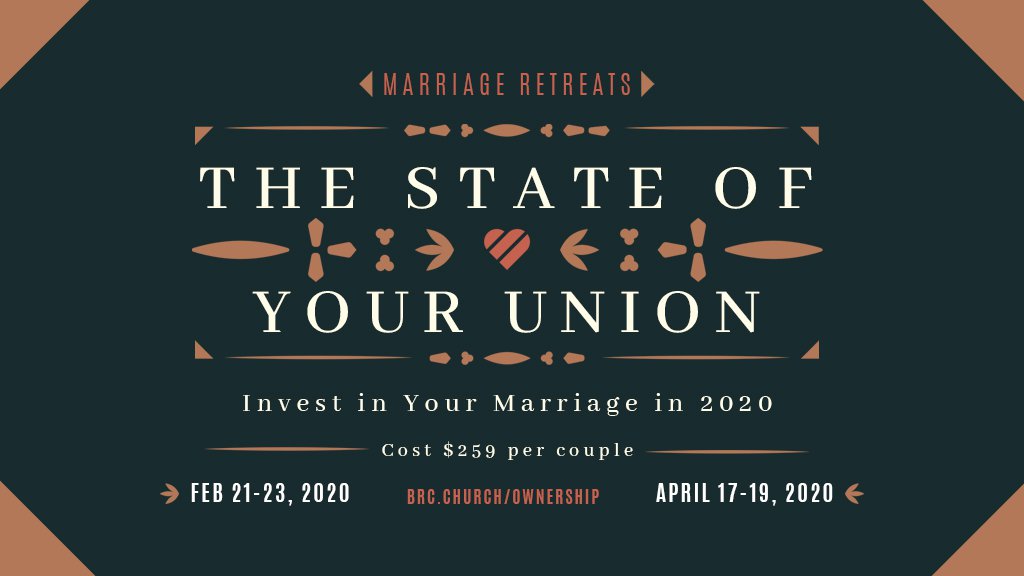 2020 Marriage Retreats
STATE OF YOUR UNION MARRIAGE RETREATS | FEBRUARY or APRIL, 2020
No one knows your marriage relationship better than you. And most of us, if we are honest never or rarely take the time to take a step back or up and realistically assess our marriage health. So, take this opportunity to get away from all the distractions life throws at us and spend a life-giving weekend together at the beautifully Trinity Retreat Center in the northwest part of Connecticut as you will be led through a process to invite God into your marriage relationship in a way that will help you as a couple discover your strengths and understand where you need to grow stronger.
DATES
Feb 21-23, 2020 or
April 17-19, 2020
LOCATION
Trinity Retreat Center
West Cornwall, CT
COST
$259 per couple
(Includes all meals starting with a welcome dinner on Friday evening at 6:30 pm and concluding Sunday with lunch at 12:00 pm)
Sign up below for either the February or April retreat
If you have any questions please contact Bob Donovan at bdonovan@blackrock.org