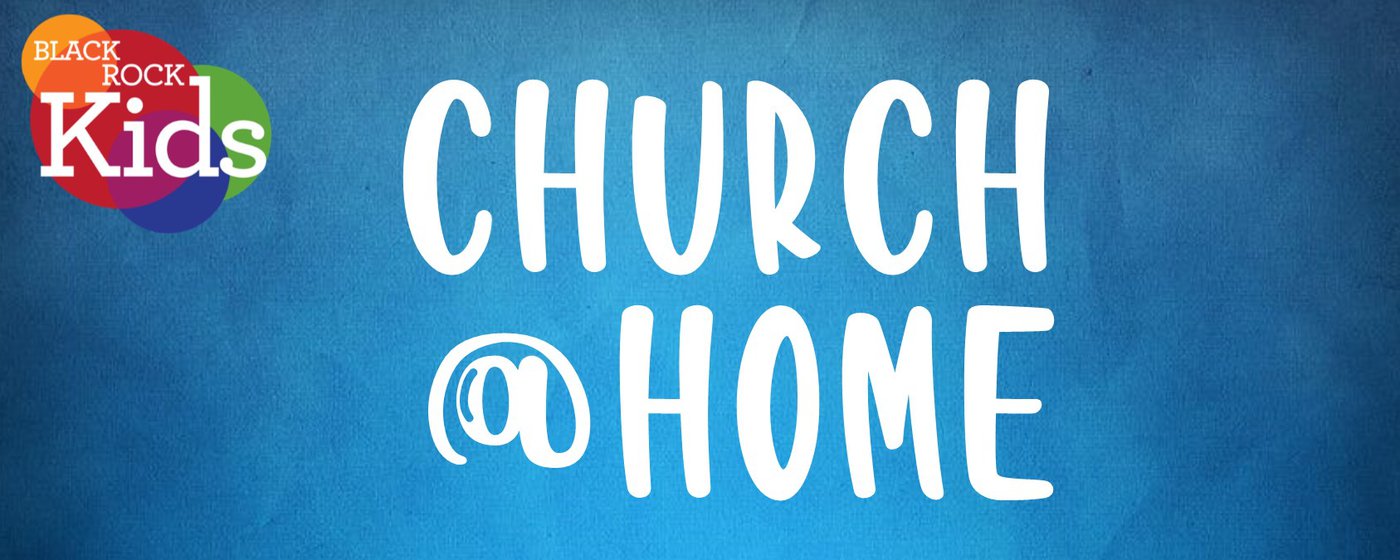 WELCOME TO BLACK ROCK KIDS CHURCH @ HOME!
We miss seeing all your smiling faces but that doesn't mean you have to miss out on Kids Cove, Uptown or The Barn! Check out our online programming below for fun and educational activities for the whole family.
Sunday, August 2

Lucy is taking pictures with her new camera while Luis tells a true story from the Bible about the maker of all people, God. He made us all wonderfully and different. But not just that—God made us to learn, to create, and to help.

In the beginning, there was nothing but God. But when God saw nothing, He saw a blank canvas. He created . . . everything. And He said it was all good!

On today's So & So Show, Kellen tells us how God created the world and everything in it . . . including people. Where do YOU see God's creativity?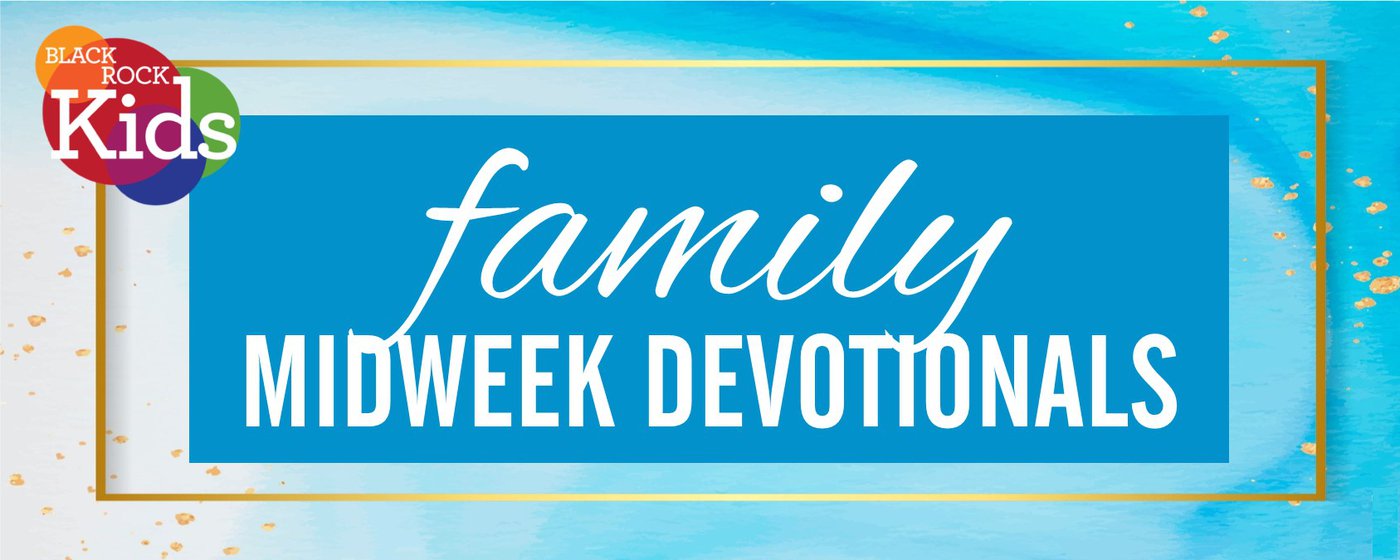 We hope you have been enjoying our Family Midweek Devotionals which will run until August 28. We encourage you and your family to stay engaged with God and His Word by opening up the Bible, reading, discussing, and praying together.
Watch, Read, Talk & Pray for about 20 minutes
on Mondays, Wednesdays and Fridays.
Here's how to enjoy this time with your family:
Gather your family together and pray a short opening prayer.
Watch the video together.
Download the devotional and read the Scripture out loud.

Ask the questions and talk to your kids about what you've read.

Spend a few minutes praying together.
Monday, August 3
Wednesday, August 5
Friday, August 7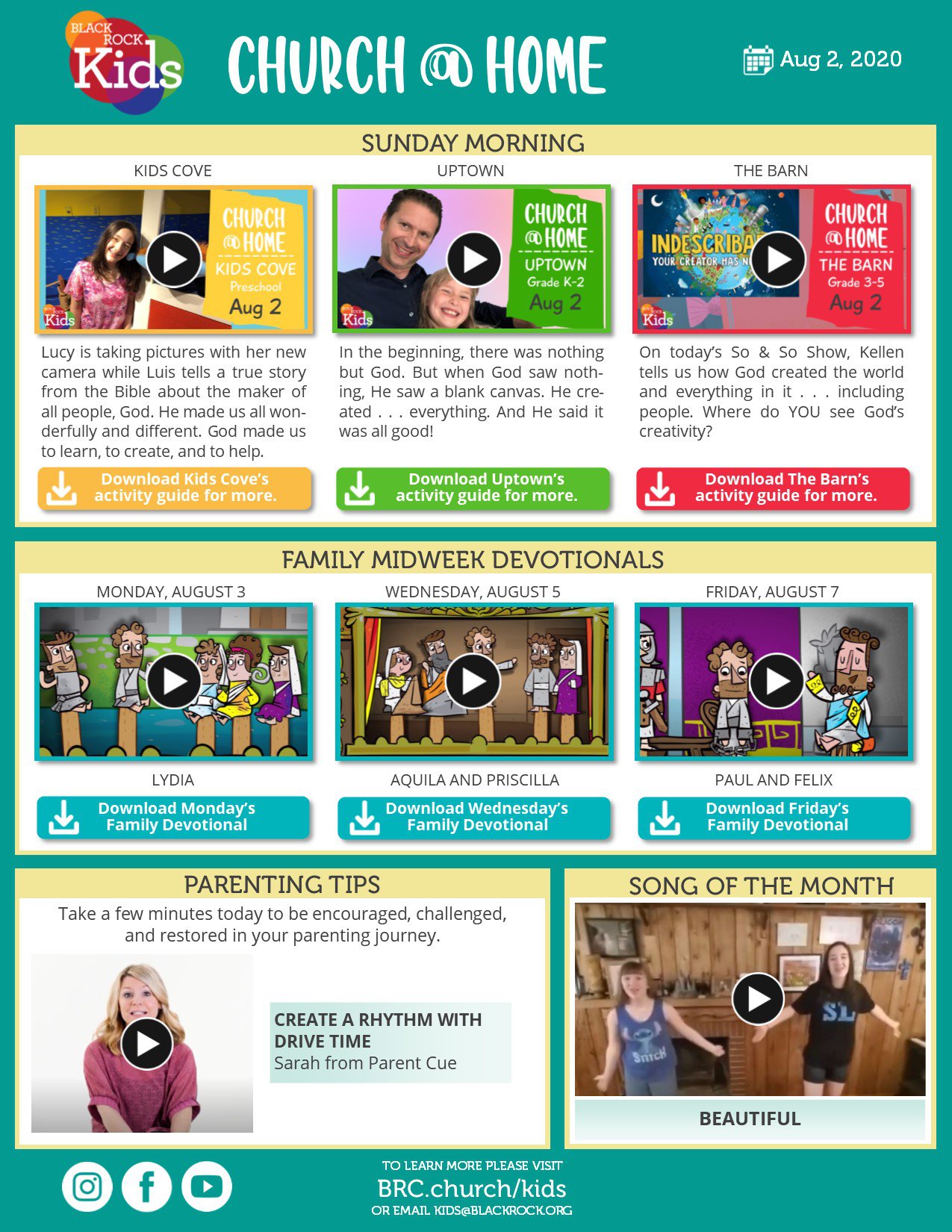 Parent Resources

NOT RECEIVING WEEKLY REALM COMMUNICATION? If you are not getting weekly communication from us, please email kids@blackrock.org to be added to our kids' parent groups.